The Westin New York Grand Central Dining Options
Delight your palate with hearty, flavorful cuisine and tempting handcrafted cocktails at our all-new on-site restaurant, THE LCL: Bar & Kitchen, NYC. With deep earth tones, lush fabrics and soft lighting elements, the decor of this contemporary American eatery provides a soothing space to tempt your taste buds and connect with traveling companions.
The first Gerber Group bar and food concept to be featured in a Westin property, THE LCL offers an extensive selection of seasonal breakfast, lunch and dinner menu items, and a variety of local spirits, organic wines and craft beers.
Energize your morning by fueling up with a balanced meal, rich in both flavor and nourishment; or enjoy a convenient grab-and-go breakfast option for days when you're on the move. Savor a delectable lunch or dinner favorite; or indulge in a signature beverage or dessert. No matter when you choose to dine, you'll love the exciting new tastes at our irresistible restaurant and best new bar in NYC.
HOURS OF OPERATION
Sunday & Monday: 6AM - 12AM
Tuesday-Saturday: 6AM - 1AM
Kitchen closes at 10:30PM daily
IN-ROOM DINING
Breakfast: 6AM - 11AM
All-Day Dining: 11:30AM - 10:30PM
FEATURED MENUS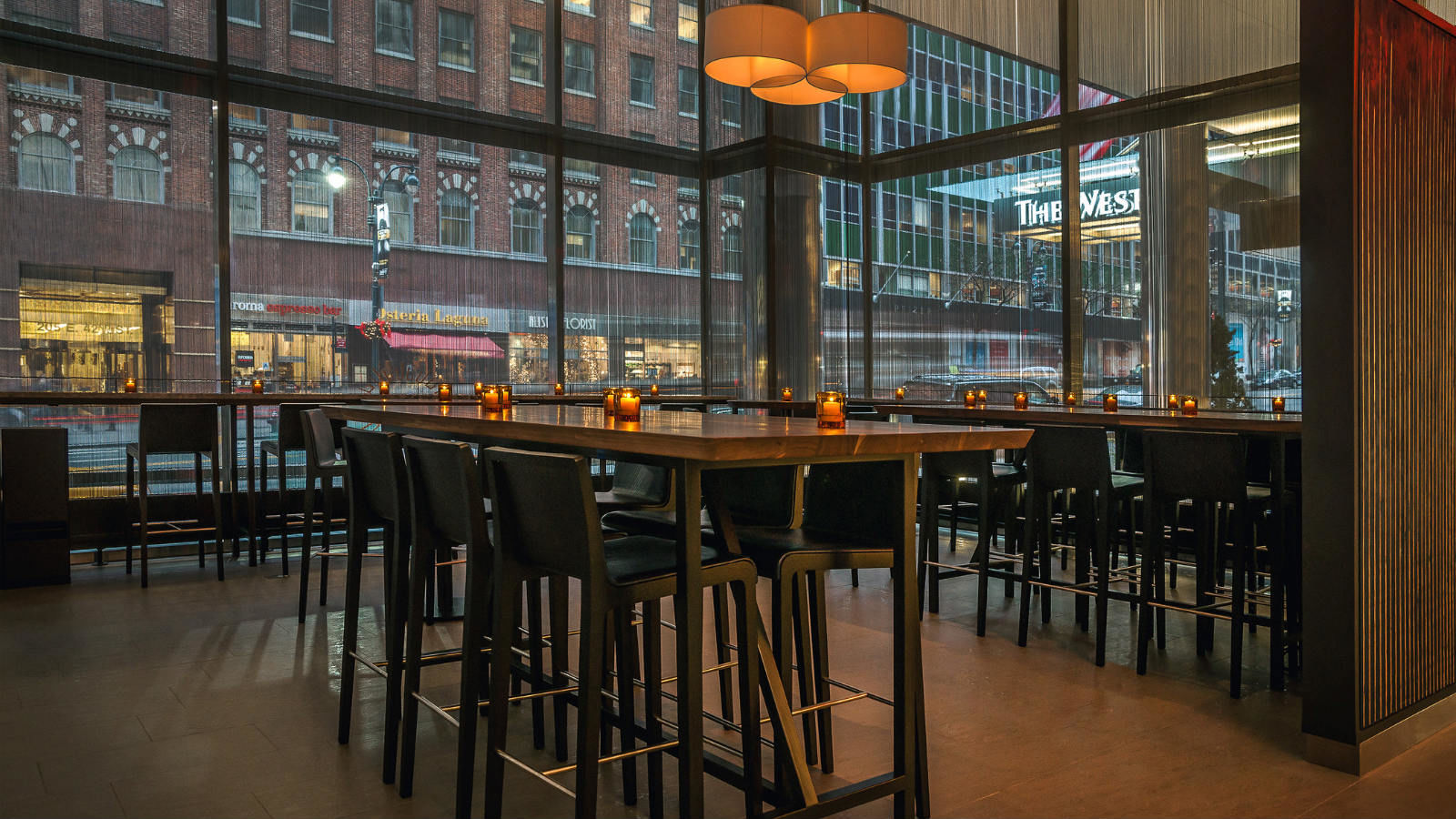 Meet the Master Behind the Apron
Executive Chef Brian Wieler
After spending more than a decade perfecting his craft at some of the top kitchens in New York City, Executive Chef Brian Wieler has graciously stepped up to the grill to craft delicious new meals at THE LCL: Bar & Kitchen, NYC. With a passion for using seasonal and locally sourced products, Wieler has incorporated many unique, bold flavors from our restaurant's very own rooftop garden.
Wieler honed his culinary skills at the accredited Culinary Institute of America. Since then, he has played a critical role in the success of several other restaurants in Manhattan, as well as special celebrations and high-profile events.
For table reservations or to book a private event at THE LCL: Bar & Kitchen, NYC, call (212) 405-4399.